Our coatings for external use are resistant to ultraviolet light (sunlight) and weathering (repeated exposure to humidity and heat variations), which cause the degradation of all coating systems. The exterior durability of an external system is dependent not only on the grade of resin, but also the amount of that binder system present in the coating, and the quality of other ingredients used in the product. The generic term 'polyester' is not a sufficient guarantee of durability.
---
General Use
An excellent balance of aesthetics, performance and cost, these coatings are suitable for exterior applications such as machinery, garden furniture, street furniture, electrical enclosures and automotive parts. Common alterations to the products include 'degassing' to reduce craters often found in zinc substrates, or 'wax-free' for applications where screen printing and vinyl stickers are used. These products are available in smooth, sandpaper, ripple, wrinkle and hammer effects in all colours including metallic shades.
---
Architectural Durability

QUALICOAT is a quality label for licensed coaters
For coatings that will withstand the harshest environments we recommend the Architectural Polyester 827 range, approved to Qualicoat Class 1, for all your architectural requirements. Where higher levels of weathering resistance are required, our advanced architectural 924 system for both architectural and the ACE market are highly recommended.
Choose your weathering resistance:
| Durability | Qualicoat Class | Florida Exposure (months) | UV-B (hours) | HMG Product |
| --- | --- | --- | --- | --- |
| High | 1 | 12 | 300 | 827 |
| Ultra | 2 | 36 | 600 | 924 |
*Florida exposure and UV-B is the exposure time period required after which the retained gloss of the system must be above 50% of its original sheen.
---
Superior Rub Resistance and Corrosion Protection
Offering increased hardness, rub resistance and corrosion resistance, the nylon-reinforced 877 range has a proven record in harsh environments, including the marine industry.
---
Edge Protection
Fabricated parts almost always have sharp edges from laser cutting, stamping or guillotining. In real world production environments corrosion usually begins at these sharp edges as the desired high flow and smoothness of the paint finish means that the coating draws away from the sharp edges during the curing cycle.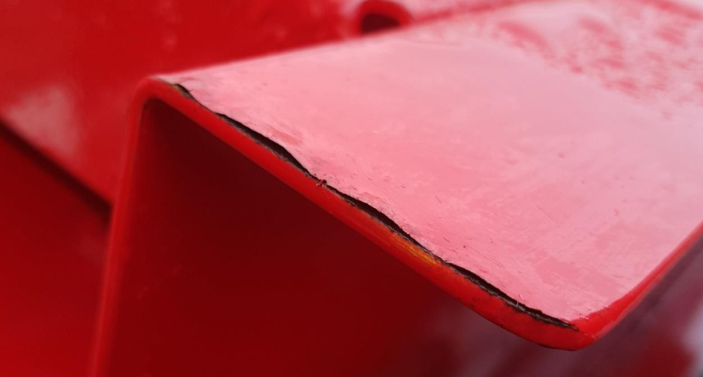 HMG offer a range of multi-coat systems, incorporating a powder primer followed by topcoat to overcome the weakness of sharp corners, however there are occasions where using a multicoat system is not desirable. We offer our Polyester ECP technology to fill the gap. These technologies cling to the sharp edges during cure, giving full edge protection at as low as 40 microns and helping to avoid premature failures in the real world.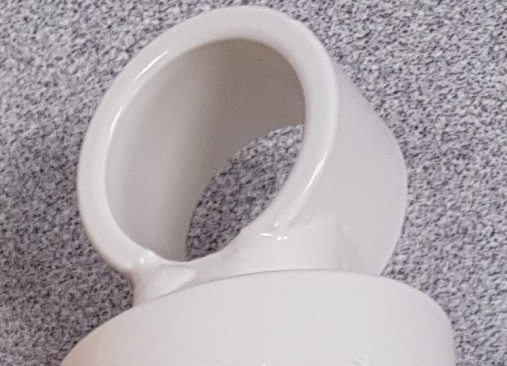 ---
Datasheets
For the full list of datasheets, visit our Resources area.