Transportation Sector
Planes, Trains & Automobiles are only the tip of the iceberg in this sector, but all of our end users demand and enjoy ground breaking technology advances from HMG Powder Coatings.
HMG Powder Coatings takes great pride that across this vast market we offer coatings that are specified and applied to everything from the frame of a bicycle, the subframe of a trailer, through to the most demanding aerospace applications and everything in between. Our enviable position in the Automotive & Commercial Vehicle market is supported by our in field Technical Sales & Support team.
Key Technologies specific to this market
Environmentally friendly high reactivity products reducing both industry carbon footprints and costs
Anti-Graffiti coatings protect the coatings against vandals
Low smoke & fume formulations for aerospace, marine and rail industries
Functional Clear Coats offering anti-chip & anti-mar properties
Marine Grade powder & paint systems for the boat building industry
HIgh durability textures for aircraft interiors
HMG Powder Coatings are proud to be a supplier to this key manufacturing segment which applies its products to a wide range of vehicles including
RAIL
Underground

Our epoxy polyester (617) and polyester products are approved to London Underground Approval (LUL-S1085).
To achieve this, in addition to the flame propagation and flammability testing used in the construction industry (EN 13501-1 and BS 476), our products have also been tested for smoke density and toxicity. This test is part of the main European rail specification EN 45545.​
Tested to EN 45545
We offer a full range of options for coatings that meet the requirements of EN 45545 for both interior and exterior applications and at all hazard levels HL1, HL2 and HL3.
| System | Layers | Protection Requirement | Hazard Level |
| --- | --- | --- | --- |
| Epoxy Polyester | Single (1) | R1 | HL1, HL2, HL3 |
| Polyester | Single (1) | R1 and R7 | HL1, HL2, HL3 |
| Epoxy Primer and Polyester topcoat | Dual (2) | R1 and R7 | HL1, HL2, HL3 |
Contact us for more information on coatings for the Rail Industry.
MARINE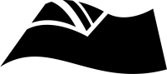 The International Convention for the Safety of Life at Sea (SOLAS) is a maritime treaty that was first passed following the RMS Titanic disaster of 1914. Flag-carrying vessels of the State signatories to the treaty must comply with the requirements of the standard.
EU Marine Equipment Directive (MED) and UK Marine Equipment Regulations (MER) are the legal enactments of the SOLAS treaty.
We manufacture coatings that carry the prestigious Wheelmark and Black Ensign quality marks, denoting accreditation to the standards.
Several countries outside the EU will accept products with MED accreditation. In a Mutual Recognition Agreement, the United States Coast Guard also recognises products approved to MED/MER.
Contact us for more information on coatings for the marine environment.
AEROSPACE



We have been manufacturing coatings for aircraft interiors for over two decades and are an approved supplier to Collins Aerospace, Safran, and Etihad Airways amongst others. Our high durable, scratch resistant coatings are perfect for high traffic areas and the coatings meet the requirements of the US and EU fire standards (FAR/JAR).
Contact us for more information on coatings for the Aerospace industry.
AUTOMOTIVE
Protective
We manufacture a range of coatings suitable for protective automotive applications, including chassis protection, brake fluid resistant systems and under-bonnet coatings.
Our high temperature resistant coatings are ideal for protecting mufflers and exhausts.
Interiors
Car interiors require coatings with high aesthetic values; we manufacture coatings with high durability for use throughout car interiors. Direct sunlight can cause the car to become hot, making the journey uncomfortable and increasing the need for air conditioning. Reduce environmental carbon footprint by using our 'Cool Colours' – products with enhanced infrared reflectivity to reduce heat build-up.
Styling
Our 'Signature Finish' (TM) range of products sets us ahead in the bespoke customising and styling of products within this sector. A range of over 50 key products allows end users and specifiers to develop stand out finishes in single and dual coat technology. These products can be purchased from your local HMG distributor and our online shop www.signaturefinishpowder.com which ships worldwide.
Contact us for more information on coatings for the automotive industry.
Cars – Trucks – Trailers – Trains – Aeroplanes – Bicycles – Motorbikes – Boats – Buses – Go Karts – Racing Cars