News
Anyone for Tennis - Special Offer to Celebrate Wimbledon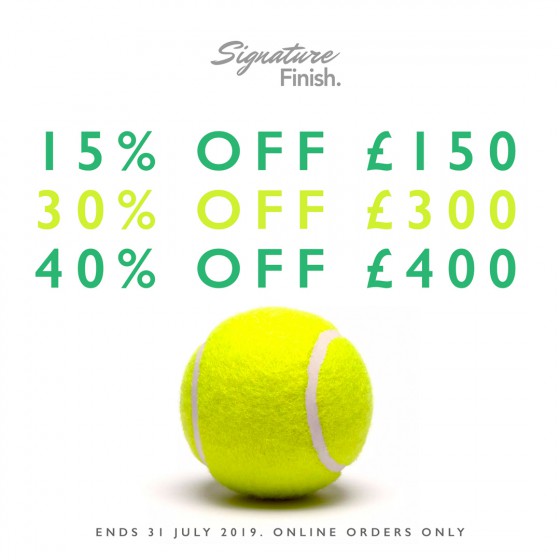 1 Kg Minimum Quantity here to stay! We have a tremendous special offer on the eCommerce site to celebrate Wimbledon. Get yourself over to www.signaturefinishpowder.com and make some savings
Singles rather than Doubles...We've reduced the MOQ permanently for web orders to 1Kg* so you can sample more of the Signature Finish Collection.
Add a flash of colour to your design elements, choose from candy & coloured lacquers, fluorescents, sparkles, pearls & metallic effects.
That's not all! Order online today and get...
15% off £150 - with the code 15LOVE
30% off £300 - with the code 30LOVE
40% off £400 - with the code 40LOVE
Order online today at www.signaturefinishpowder.com and apply the coupon code at the checkout.*
P.S. Tennis Balls are Chartreuse and we do that colour