News
Come and see us at Surface World Live 2022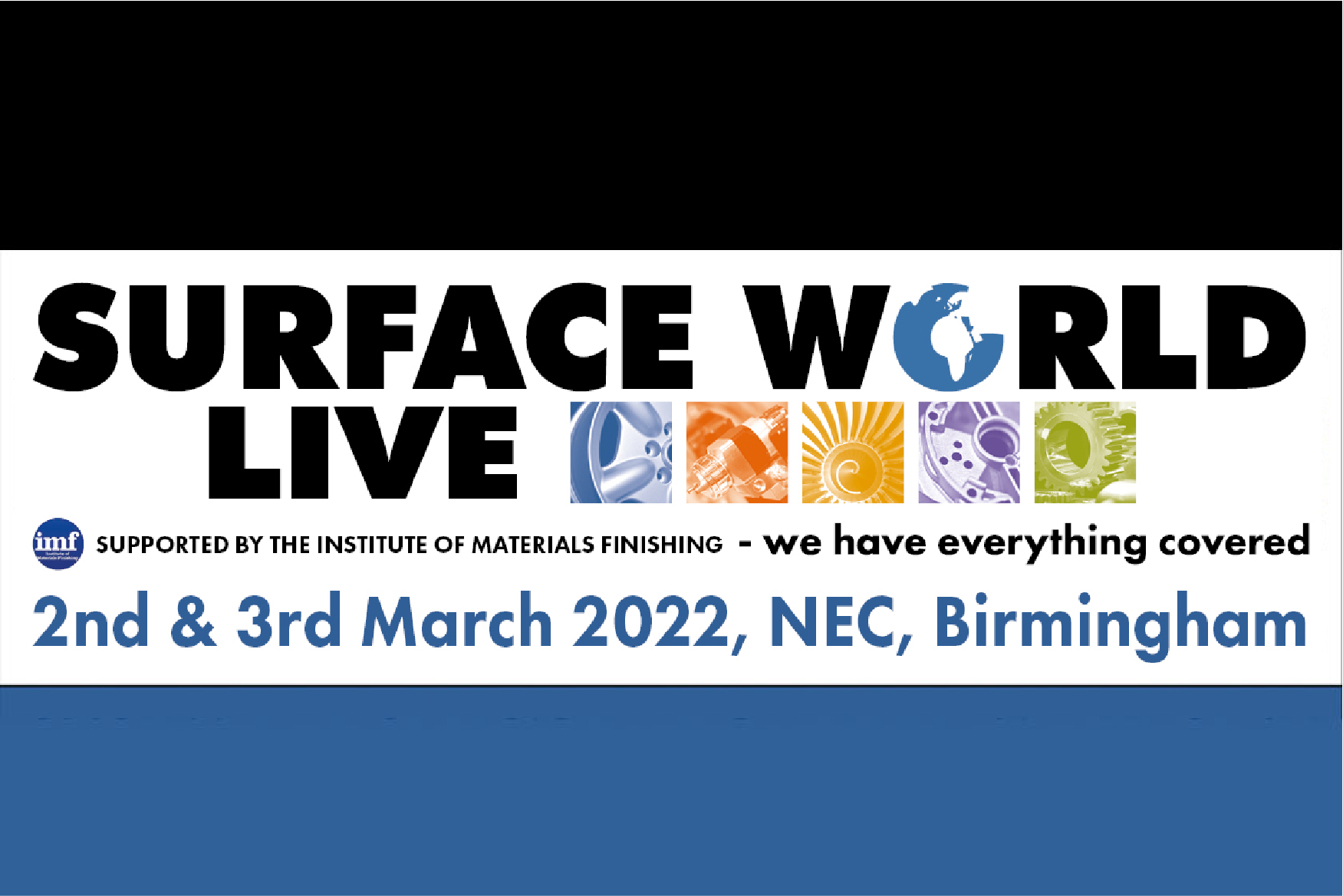 This March, HMG Powder Coatings returns to the NEC Birmingham for Surface World Live 2022 - 2nd & 3rd March. NEC, Birmingham, in Hall 11.
Click here to register for free entry.
What does every product have in common? From a complex aero-engine to a simple saucepan and everything in between – they all have one thing in common: a surface.
Whatever the product, engineers have to carefully consider the surface, taking in various concerns such as design and cosmetic appeal, functionality, wear characteristics, operating environment and longevity.
That's why visiting Surface World Live 2022 is essential for all in the manufacturing sector. This major international exhibition in Hall 11, NEC, Birmingham, on 2nd & 3rd March, will showcase the very latest in the world of surface coatings; including surface engineering, surface technology and surface finishing – in all its many guises.
This important engineering event enables designers and production engineers to keep abreast of evolving surface technology, equipment and services – vital in order to remain competitive in world markets.
Surface World Live 2022 is being held in Hall 11 at the NEC which is easily accessible by train, road and air, and offers a wide variety of convenient visitor facilities including accommodation if you want to stay for the duration of the show.
If you would like to visit HMG Powder Coatings at Surface World Live 2022 please visit www.surfaceworld.com to get your free entry ticket.