News
HMG Powder Coatings Ltd Expands Technical Team In Ireland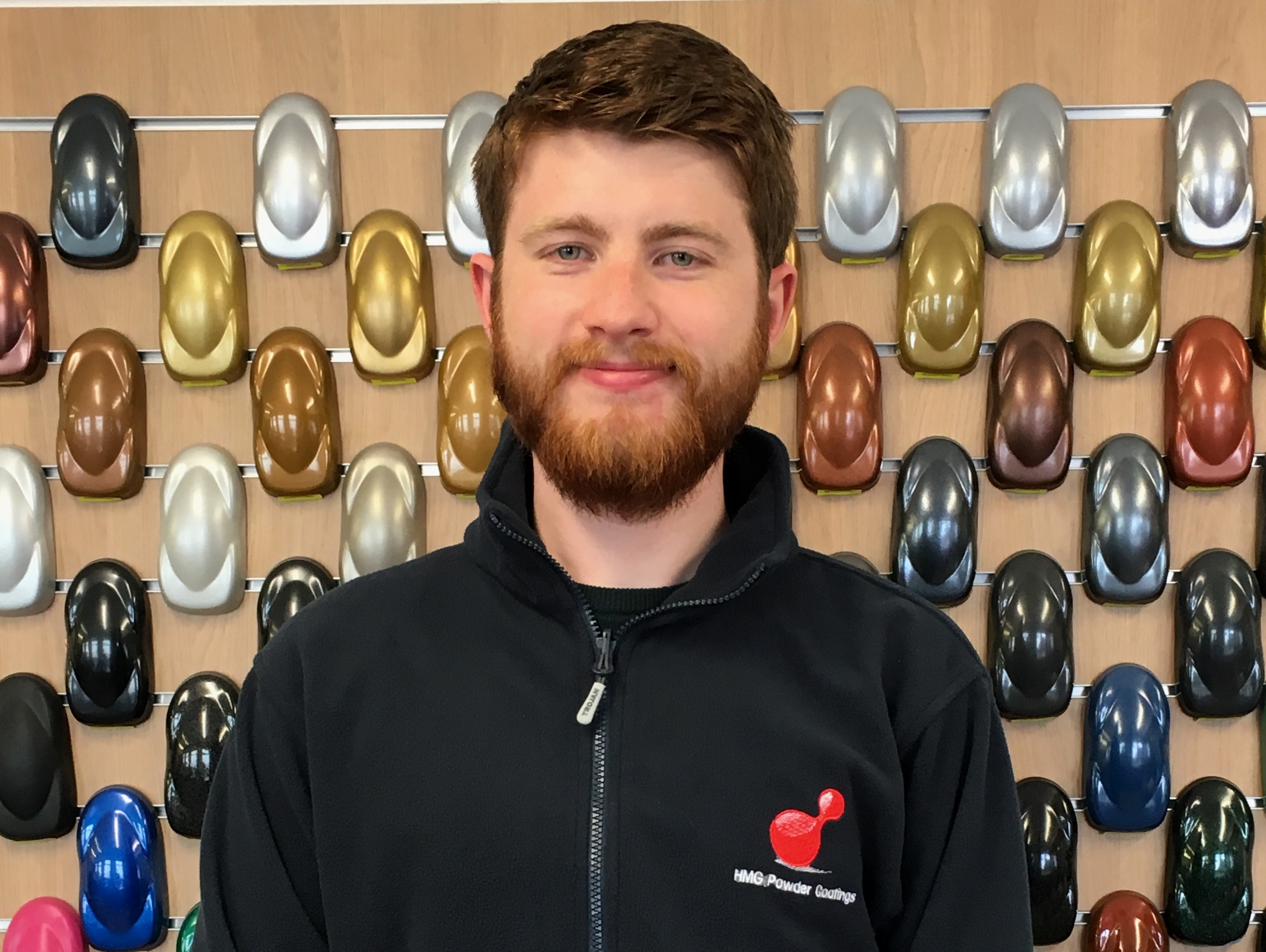 Belfast based HMG Powder Coatings Ltd has recently recruited Thomas Parkins as a Assistant Technical Manager to support & accelerate the expansion plans of the business with new products and markets.
Thomas has a background in Chemistry, studying it at Queen's University Belfast and earning a Bachelors degree with first class honours plus a Masters degree. Here he gained experience in a wide range of topics and skills in researching cutting edge technologies.
Having joined the Technical Department as Assistant Technical Manager, Thomas will use these skills to research and develop new products with high performance and quality for wide reaching and previously unexplored applications. He will also provide technical knowledge and support to our customers, offering product and application solutions.
HMG Powder Coatings Ltd manufactures and distributes its powder coatings paint across the UK, Ireland and Europe, and Technical Director, Denis Corry, is confident that the business will continue to go from strength to strength with this key appointment.
"2017 and beyond is looking really exciting, with entry into new geographical markets and class leading new products together with our investment in people & manufacturing capacity."
A word from Thomas
"I am excited to be joining HMG's technical department in Belfast. I am looking forward to learning technical expertise in the field of coatings and using this to provide excellent support to our customers, not only with on site problem solving but new and innovative products. I am delighted to be a part of an ambitious, expanding company.
These 3 words best describe my personality

Passionate

Determined

Easy-going

Which sports do you like/play?

My 2 favourite musicians/bands

2001: A Space Odyssey

The Assassination of Jesse James