News
HMG Powder Coatings officially opens its Training Facility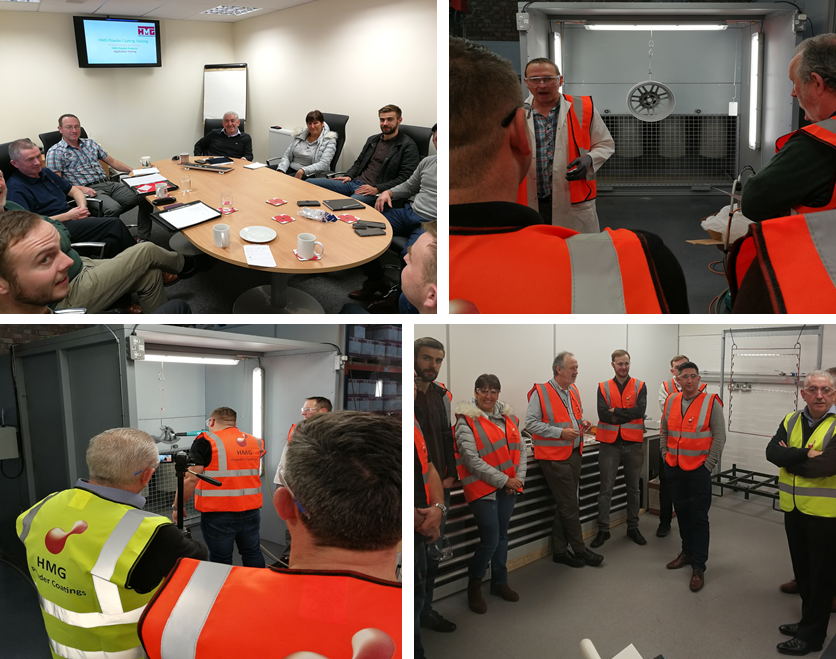 HMG Powder Coatings officially opens its Training Facility at the Tamworth Distribution site. This is the final stage of a significant investment plan at Tamworth, and part of a wider ongoing investment across all aspects of the business.

The installation of a full Application & Development Centre with a 2-metre gas oven and a 3-metre spray booth complete with Styling Studio and Training Centre is almost unique in the industry. HMG Powder Coatings are now equipped with ground breaking facilities and highly dedicated personnel to offer the very highest levels of technical service and training.

The training is split into 3 modules and aimed at differing levels within the industry as follows
• Introduction Application of powder with basic chemistry of coatings knowledge
• Intermediate Advanced Chemistry of Coatings & Maintenance of Equipment
• Advanced Application and Quality Control of powder coatings

A key function in the roll out of the Training Facility is that HMG Powder Coatings can offer the small to medium business sector in the powder coating industry an opportunity to acquire or update skills in the application of powder coatings.

Technical Director Dr Denis Corry commented:
"This facility in Tamworth is a key investment for the HMG Powder Coatings business. We can facilitate courses that form part of our customers' Continuing Professional Development programmes; and collate and communicate field-based technical data for the benefit of our partners. Facilities and technical resources are critical to the continued enhancement of the HMG Powder Coatings' business relationships with our customers across the UK & Ireland."

HMG Powder Coatings together with the Signature Finish® styling range are a very industry-focussed business and are keen to work with more businesses, developing a partnership platform where we can all enhance knowledge and experience.
To find out more about our range of training courses or product development in more detail drop us a line at sales@hmgmidlands.co.uk or call us on +44 (0) 1827 280225